History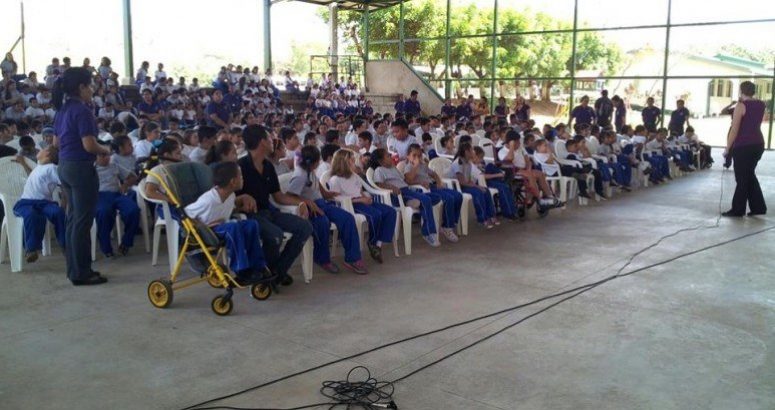 History of NCA Nejapa
Nicaragua Christian Academy began as the result of three evangelical missionary families seeking an English-language Christian education for their own children. The school began as a cooperative homeschool program in 1991 with two teachers and seven students meeting in a house. In 1995, NCA purchased its own land and began the construction of a school through the labor and donations of hundreds of volunteers and school supporters. The English-language school grew quickly, but it also became clear that there was a strong need for a second school, which would maintain the same commitment to academic excellence with a Christian foundation but in the Spanish language.
In 2005, the newly formed association opened its second school, NCA Nejapa, which offers Christian education of academic excellence in the Spanish language. NCA Nejapa began with 54 students in February 2005 and has experienced rapid growth over the years.
In 2013, NCA Matagalpa opened its doors as the third NCA school. Between the three schools, we are currently meeting the educational needs of over 900 students. For a more detailed history of the whole NCA association, visit our NCA Association History page.
Timeline
Fall 1991
NCA begins as a homeschool initiative between three missionary families, with a total of 7 students.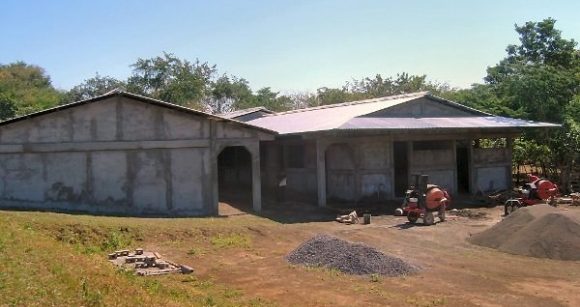 1995
Land is purchased to begin building NCA International´s current location.
2004
Building begins on NCA Nejapa´s current main elementary wing, finishing up just in time for the 2005 school year.
Fall 2004
Preparation begins for opening NCA Nejapa. Director and teachers are hired.
February 2005
Opening of NCA Nejapa with 55 students from 1st to 7th grade and ten teachers
School year 2006
Grew to 127 students from 1st grade to 9th grade, taught by 14 teachers.
Secondary building is started with five classrooms.
School year 2007
Added pre-school levels 2 and 3.
Secondary building open for use.
Grew to 165 students from K2 to 10th grade.
16 teachers, 1 admin, 8 non-teaching staff
Bus service begins
School year 2008
Students increase to 237 from K2 to 11th grade.
NCA Nejapa celebrates their first high school graduation.
Staff increases to 30 total, adding a subdirector and office staff person, as well as growing the English team.
School year 2009
Students increase to 281 from K2 to 11th grade.
Staff increases to 53 total, growing the bus services, non teaching and teaching areas.
English department begins to develop curriculum and increase level of competence.
School year 2010
Student and staff are reduced by a small margin. 274 students and 50 staff members.
Vocational center is built, offering a variety of classes such as metalworking, mechanics and carpentry.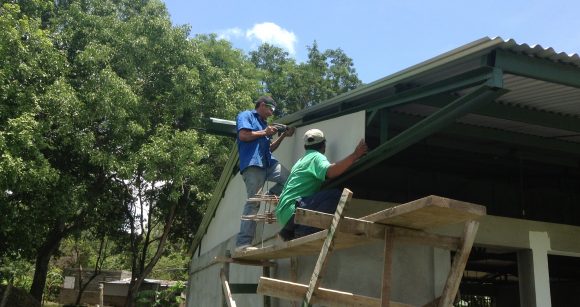 School year 2011
Student enrollment is up again to 315 and staff increases to 56.
There are now a high school principal and elementary principal as well as added office staff.
Construction on four new classrooms are started.
School year 2012
Students increase to 364 and double sections are added to 1st, 2md, 4th and 5th to allow for more students while keeping small class sizes for individualized instruction
Staff is up to 75, including more special areas and support staff.
Receives candidacy to ACSI accreditation.
Two classrooms are completed.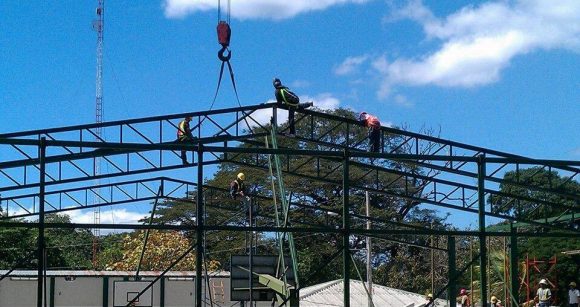 School year 2013
NCA Matagalpa opens its doors with 36 students.
Student population hits 400. Staff is up to 75.
Entry and parking ramp are paved with funds raised by parents and students.
Construction begins to create a second Eagle Center, a high school annex that includes an kitchen and art room for vocational classes, and two more classrooms.
Last two primary school classrooms are being finished.
Double sections are available from K3 to 7th grade.
K1 is opened with 7 students
Library development begins.
ACSI accreditation process has begun.