Overview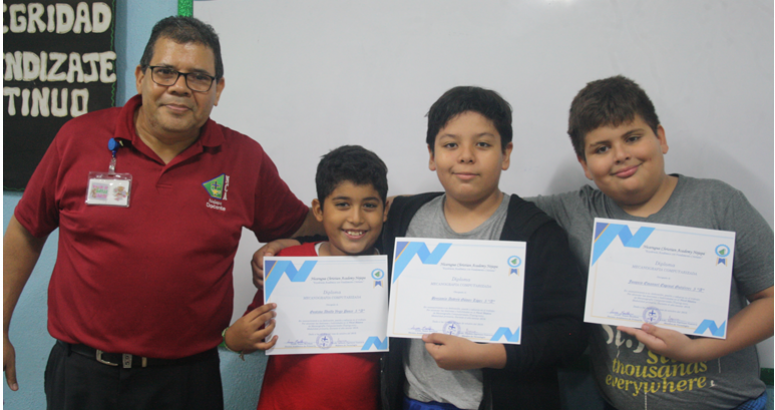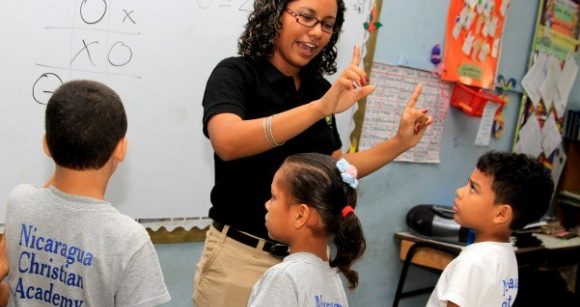 Instructional Levels and Areas
Nicaragua Christian Academy Nejapa is committed to fostering academic excellence with a Christian foundation. Through our college preparatory program, we seek to provide students with the skills necessary to continue their education at the university level and to be successful in their future vocations. It is our desire that our students develop personal relationships with Jesus Christ and grow in their commitment to follow God's direction for their lives and to Christian service.
Faculty
We are committed to excellence in education, and the strength of our instructional staff makes this a possibility. Almost all of our 35 full-time teachers have degrees in education or in their field of instruction. All of our teachers are or soon will be ACSI-certified, which strengthens them for Biblical worldview integration in all areas of study.
Curriculum
NCA International has developed a comprehensive curriculum at all levels of the school, based on the MINED framework with Biblical worldview integration. We use textbooks from Santillana, Nacho Nicaragüense and Róger Matus. In order to foster a culture of reading, the students participate in an hour of reading in the library each week from preschool through sixth grade, and secondary students read 4 novels each year in class.
English Program
NCA Nejapa highly values English skills, which are developed in an English as a Foreign Language (EFL) program from preschool through Fourth Grade, and then by ability for Fifth through Eleventh Grades. The majority of students who graduate from NCA Nejapa have an intermediate to advanced level of English.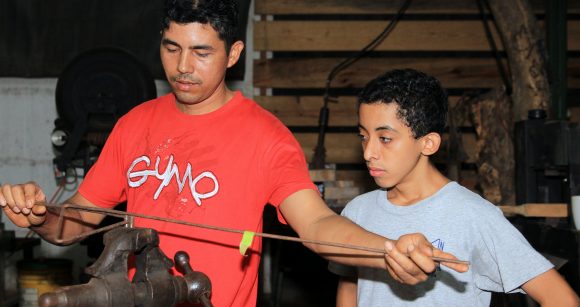 Escuela Vocacional
NCA Nejapa ofrece dos horas de clases vocacionales en electricidad, música, matemáticas aplicadas, agroforestal, costural, metales, artes culinarios y carpintería cada semana para alumnos de secundaria. Se le enseñan diferentes habilidades de vida acorde a sus intereses en grupos pequeños, lo cual fomenta varios tipos de carreras y apreciación de todo tipo de trabajo.