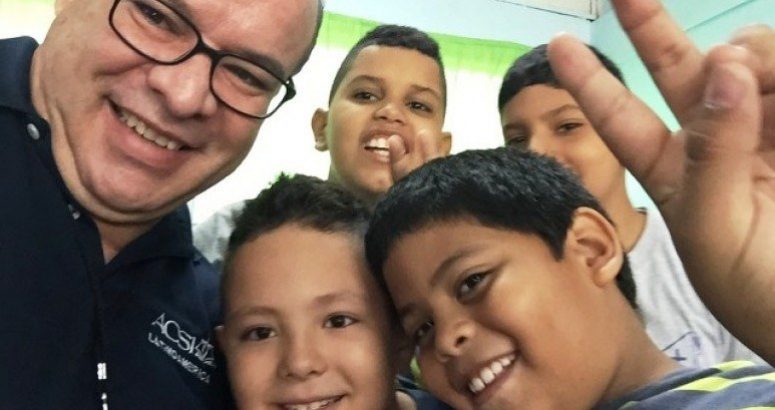 By Sarah Ternes (Administrative Development Coordinator)
The search for excellence is an ongoing labor, a series of goals to reach which will provide the best Christian education possible for our students. Sometimes we don´t have the opportunity to see the results of our efforts right away, but on this occasion, we have the blessing to receive excellent news: We received full accreditation from ACSI for 5 years!
It is a momento to celebrate this special achievement, which is a product of the dedication and commitment of our teachers, the administration, students and parents. We are overjoyed to have reached this particular rung on the ladder of excellence and we thank each member of our community who invested their time, passion and support to make this goal a reality.
Estuardo Salazar Gini, M. Ed,continental director for Latin America for ACSI, was a member of our accrediting team and shared the following about his experience in NCA Nejapa.
"Being part of the final verification visit of a school that is finishing the accreditation process with ACSI is an INTENSE experience but not necessarily a TENSE one. Having shared three intense days of interviews, classroom visits, focus gruoups and observations on the campus of NCA Nejapa was an experience full of beautiful scenes and life, such as children attending other students with special needs, student leaders presiding an afternoon discipleship group, devotional chapels with dynamic praise and worship and teaching from the Word of God. I thank God for being able to be a part of this last leg of the road to excellence that NCA Nejapa began three years ago and today culminates in joy and blessing."
Being accreditaed does not mean that our work is done. It shows a commitment to a high standard of Christian education, which we have to continue fulfilling in our everyday experiences. We hope in the Lord that we will continue to reach new levels of excellence and we trust that through unity in the Spirit, we will achieve new feats that will result in quality Christian education for our dear children and youth.
Published on September 1, 2015. Written by Sarah Ternes. Photo by Estuardo Salazar.